Save 25% on Electricity with Night Screensaver
Some information kiosks and touch screens have to be in operation 24/7. Sometimes, it's required by law (electronic notice boards of public administration), other times, it's their owner's decision. Ki-Wi Signage now comes with a Night Screensaver that reduces your electricity bill by up to 25%.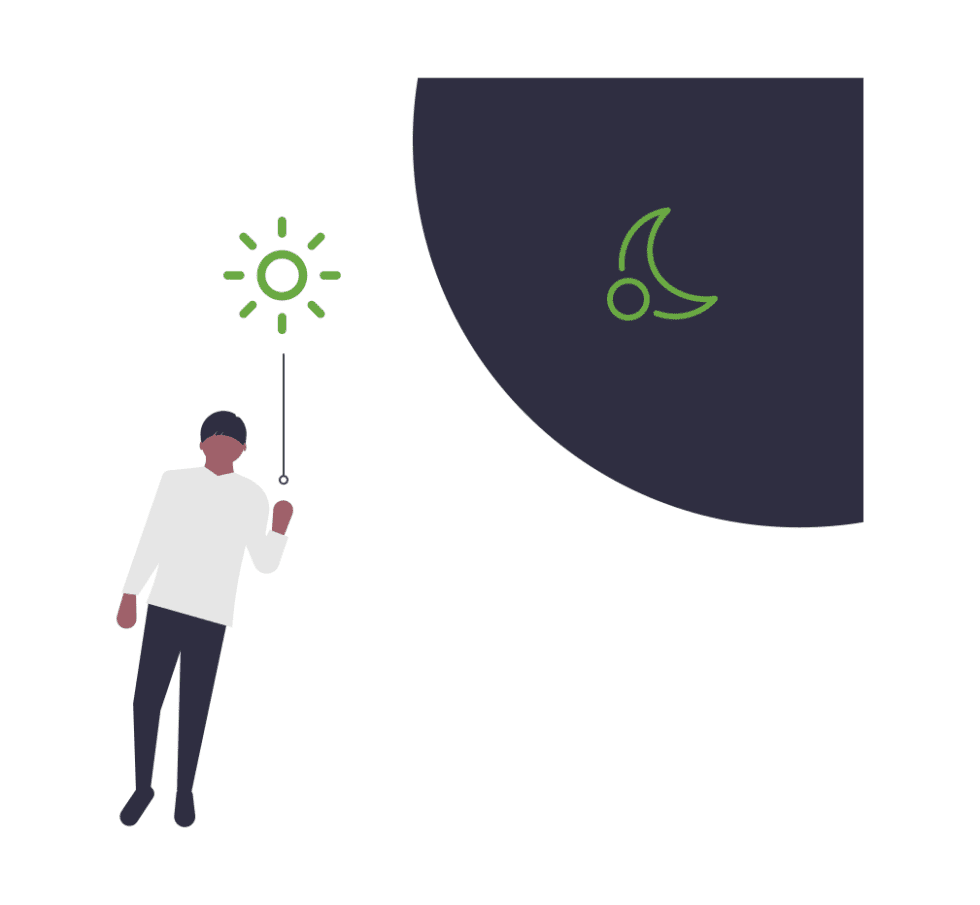 How Night Screensaver Works

Ki-Wi Signage offers two types of screensavers — day and night. It's up to you which one you use or whether you use any screensaver at all.
In the day screensaver mode, you set the information that appears on the screen by default when it's not being used. Might be your business hours, important phone numbers, news, weather or menu in the company's canteen.
When traffic around the screen fades away at night, a night screensaver makes the screen go black, displaying only one instruction: Touch the screen to activate it.
Results: Savings on Electricity and Longer Lifespan for Screens
To make sure our night screensaver brings results, we measured the power consumption of two identical 65" LCD screens for several days — one with our night screensaver, one without it. The screen with the night screensaver needed less electricity — by 25% on some days.
Apart from savings on electricity, our night screensaver makes screens last longer. Moreover, it decreases light pollution in public areas. How to Set the Night Screensaver
The easiest way is to set up two playlists in the Ki-Wi Server control app — Day and Night. Then set times when you want the Night playlist to activate and deactivate — e.g., 8.00 PM turn on, 6.00 AM turn off.
In case you don't have our Ki-Wi Server and would like a Night Screensaver, let us know! We're sure we'll find a solution for you.