Ki-Wi Menu
Create, update and publish menus for multiple food venues. Ki-Wi Menu is a clever and user friendly application for managing food menus for all your locations at once.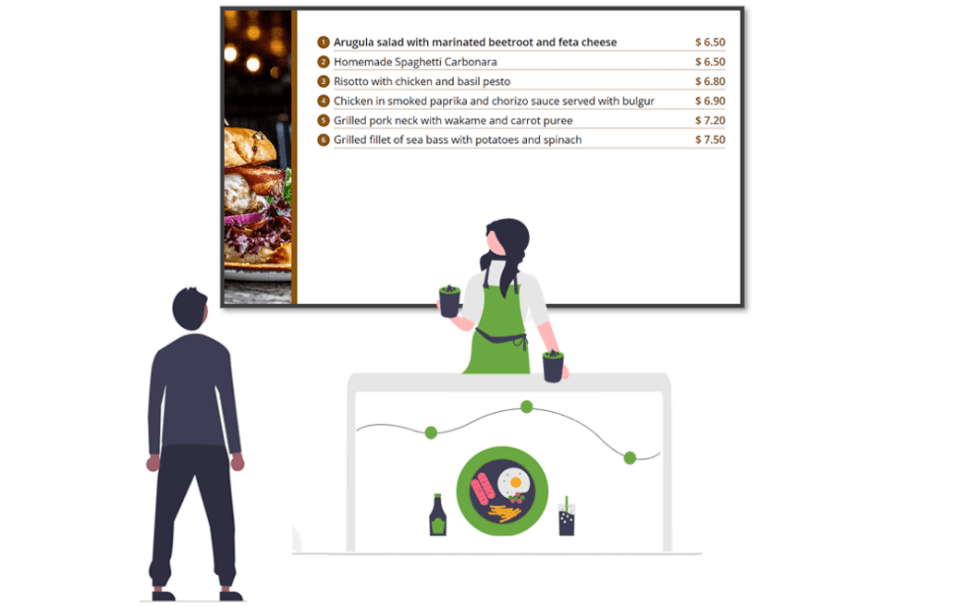 Made for restaurants, canteens, and cafeterias
Forget blackboard writing. Say goodbye to menu printouts. A phone, a tablet or a laptop is everything you need to have your daily specials displayed instantly. At all your locations.
Pay yearly, not dearly. A yearly licence is a better deal compared to monthly payments.
The more licences you purchase, the lower the price for one.
What type of Ki-Wi Menu payment are you considering?


Editing/removing locations

Adding/removing users to a location

Creating multiplenu menu lists (daily specials, seasonal offers)

Editing/removing menu items

Instant changes


e.g., hiding an item when it sells out
Displaying offers offline


Background edit


e.g., add your own picture



Menu Settings for Display
Horizontal/vertical orientation


Compatible with Ki-Wi player