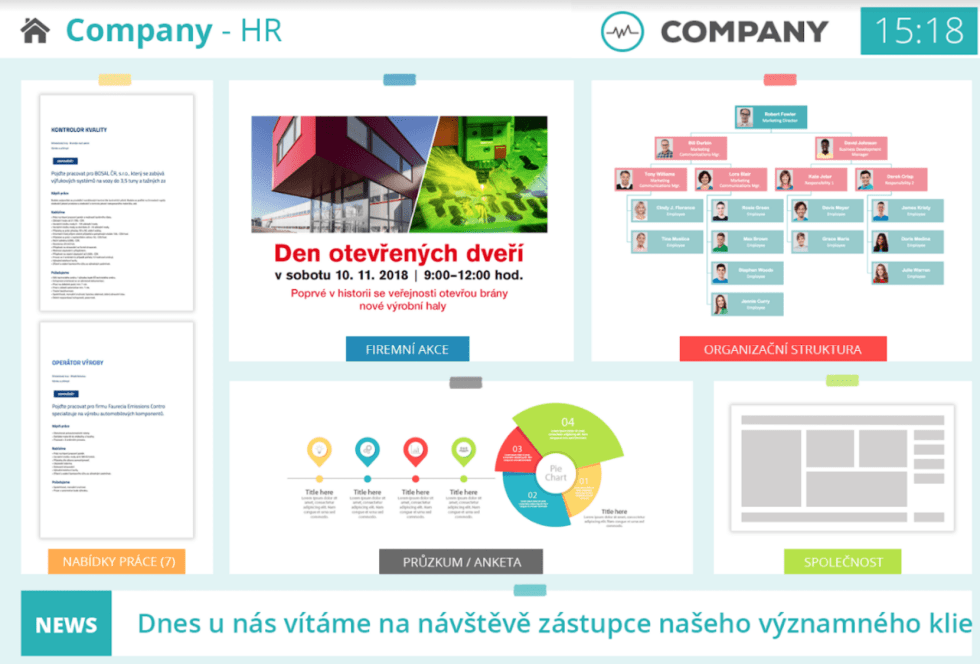 INFOPOINT
Your company will not need a paper message board anymore
Digital message board INFOPOINT is more effective on all levels. It will save your time, paper and will ensure that information will get to all employees in time. You can project your message board on any number of displays across the whole company and still manage it from one system.
Main advantages of INFOPOINT digital message board
Documents and widgets
Apart from documents, you can also display their widgets – news, weather, lunch menu for the current day and others. Widgets can be adjusted or programmed as you desire.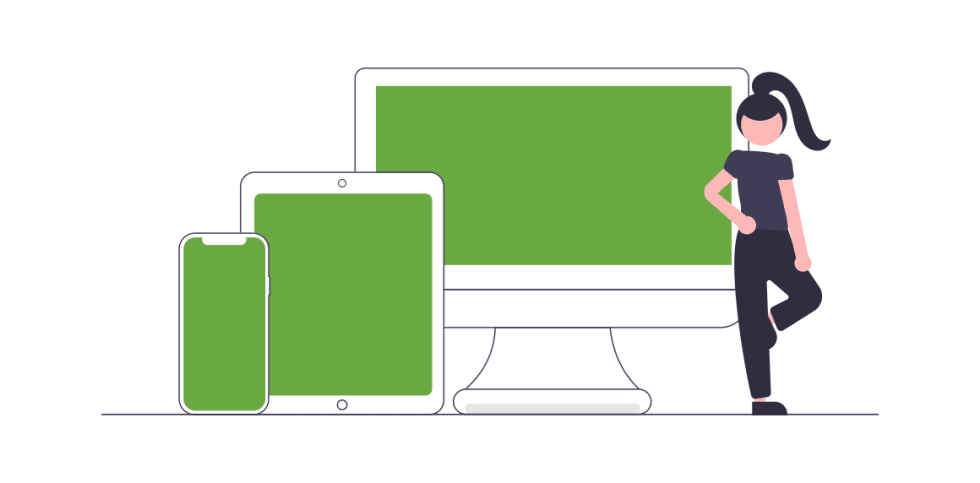 Content distribution to any device
You can connect the digital message board with TVs, displays, kiosks or e.g., display walls, including older devices without operation system and chips.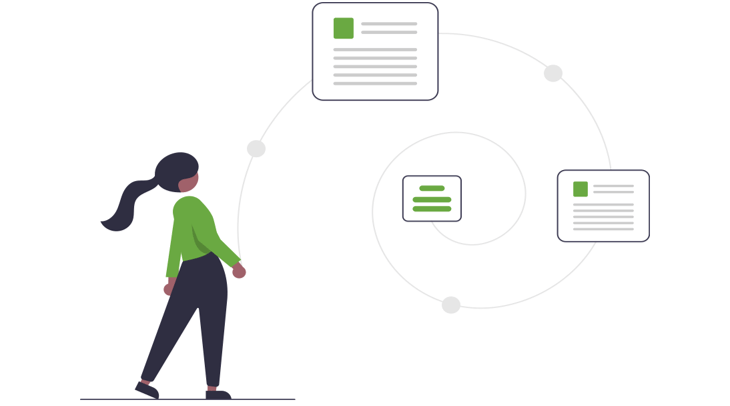 Document format is not an issue
System will automatically convert your files to a required format, be it PDF, document, docx, xlsx or pptx. Manage and edit everything from one place.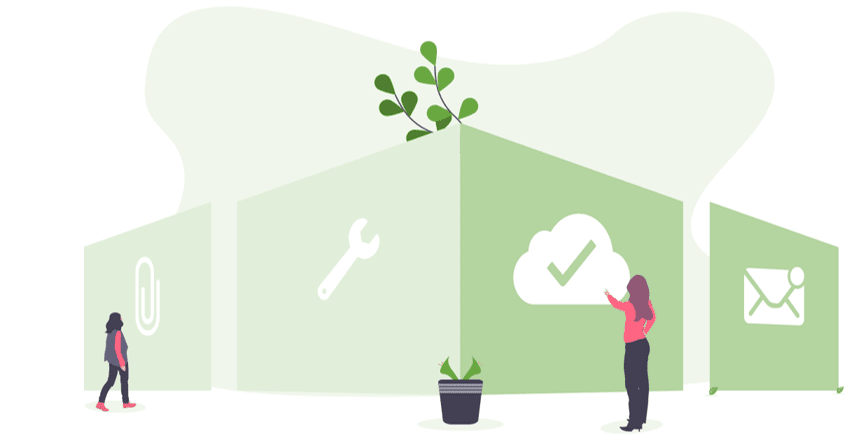 Message board arrangement through templates
Create your own message board arrangement or use predefined templates (e.g., OSH, HR, corporate and so on). Adjust the templates easily by dragging tiles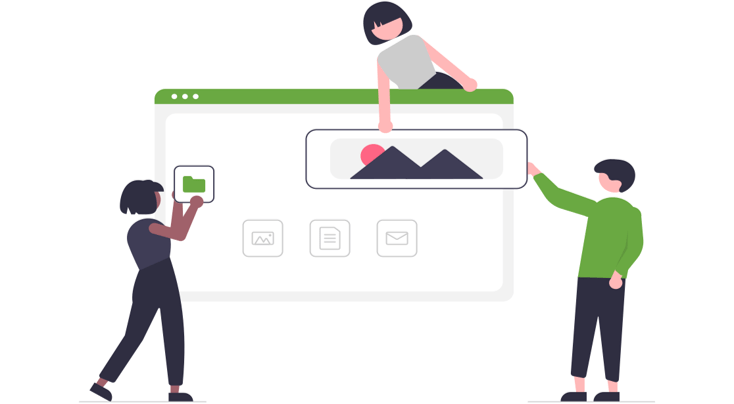 Categorization with labels
You can also mark your tiles with labels – you can sort them easily and send to any number of displays. You can also label your displays.