New Ki-Wi Player Light 1.7 is here!
In August 2020 we released a version of Ki-Wi Player Light for SoC devices with a chip inside (such as Samsung, LG, Philips, and Andriod devices) which is full of new functionalities. The main innovations are for instance support of media plans (setting in playlist details), support of content planning (calendar, priorities), no loading of media web, kiosk, and widget and improved stability.
This new version of Ki-Wi Player Light is much closer to Ki-Wi Platform for Windows OS devices.
Player Light 1.7. for SoC now can:

Play media vertically and horizontally
Play videos (mp4, wmv, mpeg, avi, mov...)
Display images (jpg, png, gif)
Web pages
Adobe Acrobat (PDF)
Stream (HTTP, RTP)
Ki-Wi components (widgets) – weather, news, running information bar (in Sharepoint via Announcements list + RSS Feed On)
Support of various display resolutions
Fluent transitions between media
Store & Play – Playback even without Internet connection, media are downloaded only at the beginning of playback
Own display layout (templates)
Images on the display background
Content change planning – Planning calendar
Urgent content – Immediate display of content on the display (highest priority)
Medium time limitation in playlist – Media plans
HW (LCD) operation time settings – Regular switching off at selected time
Remote restart
Remote automatic update
Playback volume settings
External sensor support – readers, etc.
Played content logging
Device status monitoring
Remote control prohibition
Firmware upgrade
Installation dialog
Touch applications support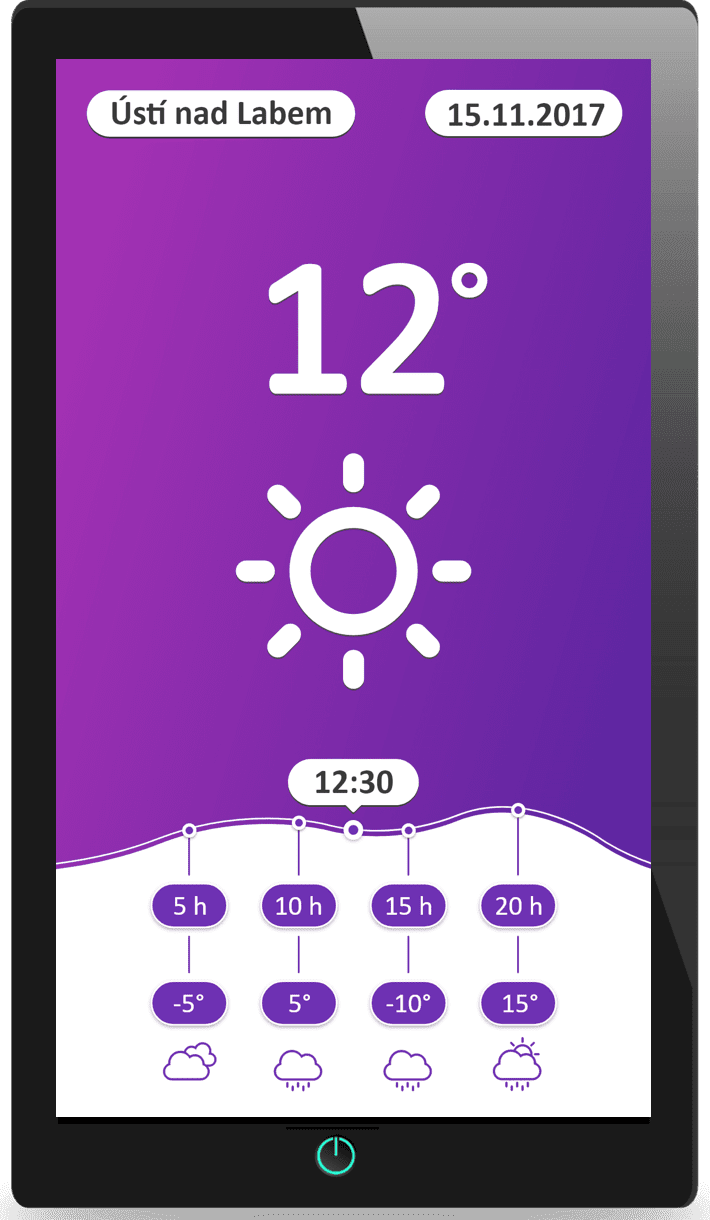 But even now we are not done upgrading. In the future, we plan for instance:

Playback from a network folder support
Dynamic and storage playlists
Combination of Player/Kiosk regimes
And many other functionalities which our team is constantly working on.
Difference between Ki-Wi Player Light and Ki-Wi Platform

Compared to Ki-Wi Platform, Ki-Wi Player Light still cannot play audio files (mp3, wma), run PowerPoint presentations, dynamic playlists media order, storage playlists and setting of media format. Despite certain limitations our application can be used for SoC devices such as prices control device, receipts dispenser or combination of both.