Important information and notifications do not have to be communicated by human beings only
Johns Manville is an international company with more than 150 years of tradition whose Slovak affiliate specializes in glass fiber production for automotive. There are more than 900 employees in its factory in Trnava, mostly in production. The need to find a way to communicate and safely share information with them led the company management to buy and implement 12 information kiosks by Ki-Wi. What use they have in the Slovak affiliate of Johns Manville?
Insufficient information, lower engagement

"Based on discussions with employees we realized that operatives have insufficient information and therefore they are less engaged in internal affairs of our company. For long-term success it is crucial that everyone is informed in time and has a sense of belonging to the company. However, we were sure we would not achieve this with notice boards and paper communication," describes Jana Rafayova, Quality Management Representative in Johns Manville Slovakia.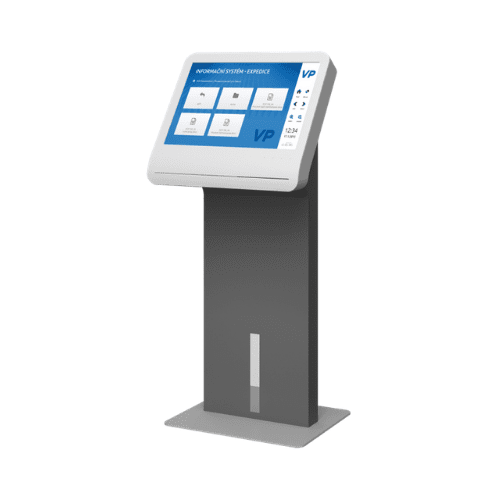 A device for tough conditions of production operation

The main challenge was to find a communication channel that would withstand conditions of the production hall and could serve operatives, provide them information electronically. The final choice was implementation of 12 interactive information kiosks by Ki-Wi.
"It was also important to us to have the possibility to connect the kiosk to our information system. This allows our workers to have immediate access to relevant information about production and necessary production procedures," explains Jana Rafayova.
Immediate and personalized information

Besides data from information system, company management communicates other important information from areas of management, HR, or technical department to their employees via information kiosks. Which means operatives are not isolated from what is going on in the company and they always have the newest information.
Thanks to the access card, which is unique for every employee, they have access to individual working data such as planned shifts, current vacation status, or lunch selection for the next day. Thanks to access cards, company management can see, whether the respective worker has already read their notification, safety precaution, or required technological procedure.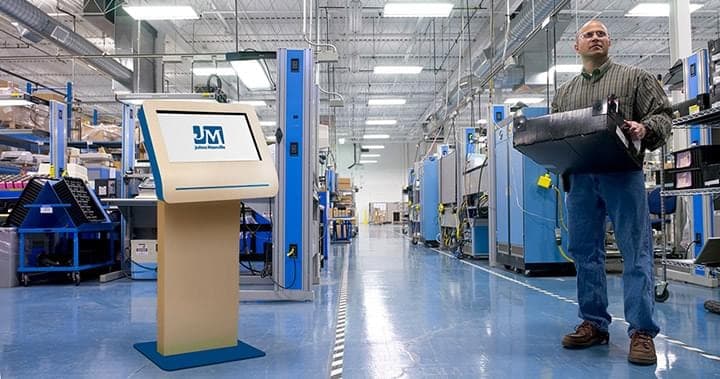 Saves time and money

Johns Manville Slovakia have been using Ki-Wi solutions for several years. "During this time period it has saved us a lot of costs for materials printing, their distribution and also one job role which we would need to establish for these activities otherwise," says Jana Rafayova. As she says, company communication is much easier thanks to information kiosks, and it adds a new dimension and possibilities to personal information accessibility.